Join us at our upcoming conference and gain valuable insights from successful practice owners, business consultants, and leadership guest speakers. Learn how to elevate your organisation's performance and discover the secrets to building a thriving financial advisory practice.
Immersive sessions led by industry experts will delve into critical subjects, including the future landscape of our advisory businesses, efficient practice management, and the art of compelling value communication. Moreover, anticipate the invaluable exchange of insights and wisdom among peers, fostering a collaborative learning environment.
Prepare to embark on a journey of inspiration and knowledge that eagerly awaits your exploration.
Conference Information
Date: Wednesday 6th March – Friday 8th March
Location: RACV Hobart Hotel, Collins Street, Hobart, Tasmania
Theme: Advisory Horizons: Navigating the Future of Your Advice Business
Conference Program
Wednesday 6th March
6:00pm – 8:00pm Welcome Reception Dinner Cruise
Registration Information
Early Bird Member Rate – $790 (available until 31st Dec)
Standard Member Rate – $950
Non-Member Rate – $1400
*Registration cost include, daily catering, Welcome Dinner Cruise and Thursday Night Dinner
Andrew Griffiths, Entrepreneurial Futurist
Andrew Griffiths, a renowned entrepreneurial futurist with 14 bestselling books and clients like the European Union, CBS, and Hewlett Packard, is sought after for his practical advice in future-proofing businesses. His down-to-earth, often humorous approach comes from 35 years of experience, making him a valuable commentator for organisations like INC and CBS. With a mission to share entrepreneurial insights, Andrew helps businesses of all sizes stay relevant and thrive in a rapidly changing world.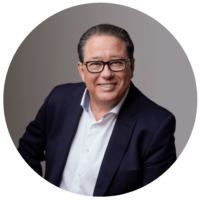 Kim Payne, 9 Rock
In her extensive career spanning almost three decades in the financial services sector, Kim has honed the art of assisting professionals to articulate and exemplify the value of their advice. Kim firmly believes that value extends beyond technical expertise and encompasses cultivating robust client relationships. Her primary mission revolves around equipping advisors with the tools to effectively convey their worth, resulting in heightened earnings, a more substantial influence, and a profound sense of business pride.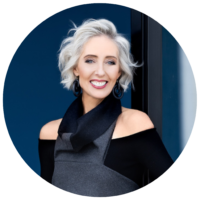 Susan Judd, Principal Consultant and Founder of Dare to Care
Susan is a versatile professional specialising in Emotional Intelligence, Leadership, Teamwork, and HR Consulting. She founded HR Culture in 2008, offering HR support and promoting workplace culture. Susan is a certified Genos International practitioner, providing emotional intelligence programs, executive coaching, and the Genos IGNITE program for leadership enhancement. In 2019, she launched Dare to Care, focusing on Emotional Intelligence training. With 25+ years of diverse industry experience, Susan excels in people management.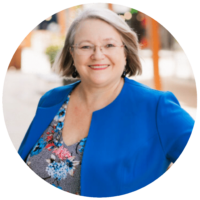 Experience a harmonious blend of heritage and modernity at our centrally located Hobart Hotel.
We have secured discounted accommodation rates at the RACV Hobart Hotel. Please use the booking link below which will automatically apply a discounts rate.
*Note this is subject to availability and we encourage you to secure your accommodation early.
Additional nights are available by calling the hotel directly.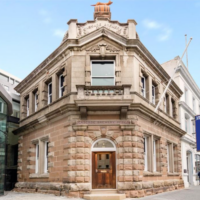 There's more to do in Hobart
Monday 11th March is a Public Holiday in Hobart, so why not unlock the full charm of Hobart, and extend your booking to savour every unforgettable moment in this picturesque city. Make your long weekend in Hobart, truly unforgettable and explore all this captivating city offers. We've thoughtfully compiled a list of things to do and see that will allow you to immerse yourself in this charming destination's rich culture and natural beauty.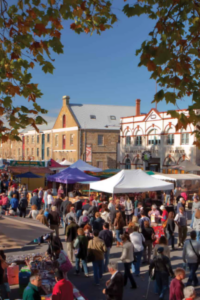 Start your day with a stroll through the historic Salamanca Market, where you can indulge in delicious local cuisine and browse unique arts and crafts.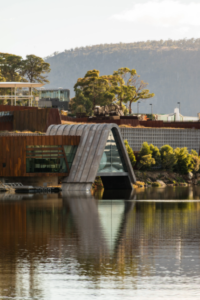 Don't miss the opportunity to visit the world-renowned Museum of Old and New Art (MONA), a cutting-edge art institution that will leave you awe-inspired.
For nature enthusiasts, take a scenic drive to Mount Wellington, where you'll be rewarded with breathtaking panoramic views of the city and surrounding landscapes.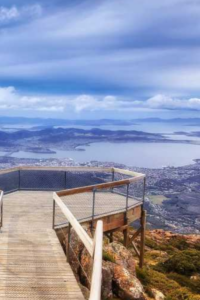 Explore the serene beauty of the Royal Tasmanian Botanical Gardens, wandering through landscaped grounds, discovering native and exotic plants, and finding tranquility amidst lush greenery.
Let a specialised guide showcase the best Tasmanian Premium craft Whiskey, Gin, Beer, Cider and Wine throughout the Hobart and Southern Tasmania Region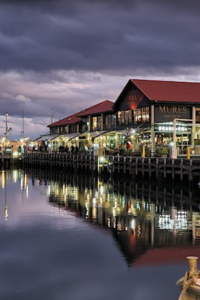 Hobart's lively nightlife and culinary scene invite you to savour fresh seafood at waterfront restaurants, creating a memorable dining experience by the water.
Embark on a day trip to the stunning Bruny Island to savour fresh local produce and spot wildlife in their natural habitat.  Pennicott Wilderness Journeys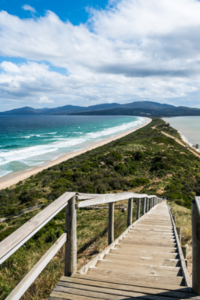 Discover Tasmania's wildlife at Bonorong Wildlife Sanctuary. Get close to kangaroos, koalas, and Tasmanian devils in their natural habitat.
Explore Port Arthur Historic Site: A UNESCO World Heritage Site, offers guided tours, well-preserved ruins, and stunning coastal views, providing insights into Australia's convict history. Book Now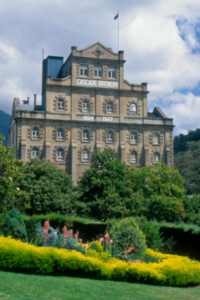 Tour the Cascade Brewery, Australia's oldest operating brewery. Discover the brewing process, taste their beers, and explore the beautiful brewery gardens.
The red open-top double decker bus tours provides 24-48 Hop-On Hop-Off Passes giving you unrivalled views of beautiful Hobart city, including local landmarks and an abundance of colonial architecture and city streetscapes.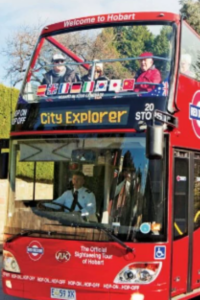 A Day At The Park. On March 11, 2024, Kingston Park will be a lively hub of entertainment for all ages. Free, diverse live entertainment featuring dance and music performances, food stalls, and many more exciting activities.
To help plan your Tasmanian adventure, we've gathered some informative links detailing the myriad of experiences waiting for you. Explore, discover, and savor the wonders of Hobart and Beyond
Hobart & Beyond
Hobart Historic Tours
City Walking Tours
Discover Tasmania
Experience Tasmania
Tours Tasmania
Tasmania Tours